Make a booking
Want to know if we have the week free your planning,
contact us here
and we'll get back to you with prices and availability within 24 hours
How far?
We're not as far from all the main tourist areas as you may think. See Florence in Winter, and Rome in Summer, anything goes when you can relax back in the stillness of the Tuscan hills.
See where we are.
Casa Olinto
Casa Olinto is one of the most beautiful holiday villa's Tuscany has to offer, immersed in the green tuscan countryside. Perfect for a holiday rental in Italy. In a small hamlet close to Sarteano, a perfect location for the famous wine roads; 20 minutes from Montepulciano, 35 minutes from Montalcino and within easy reach of the thermal spa towns of San Casciano dei Bagni and Bagno Vignoni.
Casa Olinto takes it name from its past owner, Olinto Fabbrizzi, who bought this property in the 1950s from Count Cerretani, when it was merely a stable for farm animals such as cows and sheep. In fact the lower part of the villa is still completely authentic and original while the upper part of the villa has been totally rebuilt. More recently the house has been passed on to the owners daughter Maddalena Fabbrizzi, who, together with her husband and children, has breathed life into the old building, maintaining the typical simplicity and beauty of a Tuscan villa.
Inside the villa the family have kept the original stone walls, the oldest part of the building, and have laid rustic floors to compliment the period. The furniture and furnishings have all been chosen to sympathise with their surroundings, typical Tuscan "Arte Povera" or "poor art"; wooden chairs with straw seats, wooden tables, wardrobes and dressers, wrought iron lighting and beds as Grandma would have slept in. Outside the holiday villa is a leafy garden that is perfect for sunbathing or eating in the shade; the swimming pool will be ready for Summer 2011.
The villa is situated near an old farm, which takes the name Il Poggione, or The Hill. This name represents the location on top of one of the many hills that you can find in this area. Sheltered and cool in the summer and peacefully tucked away from the main town nearby.
This villa can be rented in its entirety, perfect for a group of friends or two families that want to be together but still keep some independence, the internal staircase can be closed off to keep the apartments separate or left open to make use of the whole house. The upper apartment can also be reached using its own outside staircase. All these features of Casa Olinto make it one of the most beautiful holiday villa's Tuscany has to offer.
Holiday Rental Apartment "Mint" (2+2)
In the original part of the villa, this ground floor apartment is peaceful and cool in the summer or cosy and warm around the original stone fireplace in the winter. The apartment comprises of; main living space with table and chairs, fireplace, double sofa bed, satellite T.V, kitchen with all necessary equipment, double doors that lead to an outside eating area, double bedroom and bathroom with shower. Sleeps 4.
Holiday Rental Apartment "Rosemary" (4+2)
The upstairs apartment has been completely rebuilt but still maintains the traditional Tuscan features, in the summer the large terrace can be used for sunbathing and eating and in the winter its large stone fireplace can be lit for extra warmth and atmosphere. The apartment is comprised of; main living space with table and chairs, large fireplace, double sofa bed, satellite T.V, kitchen with all necessary equipment, outside terrace, double bedroom, double bedroom with twin beds and bathroom with shower. Sleeps 6
Both holiday rental apartments have hot water, electricity, individually controlled heating, refrigerator with small freezer, electric hobs, crockery and cutlery, towels and sheets and satellite T.V - all there to make you feel at home and enjoy your stay at Casa Olinto. A beautiful holiday villa in Tuscany, Italy.
NEW pool now open!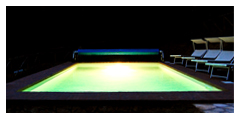 After more than 2 years of planning and hard work we are pleased to announce the Casa Olinto pool is now open and ready to use on those long hot summer days.